Some Prizes for Our October 2 Hunt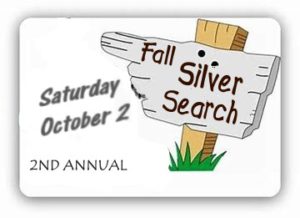 Until Our Yearly Hunt October 2
Special Hunt one of 10 Hunters will have a chance to win this gold coin. Find a token in the 2nd hunt (one of 10) and advance to the hunt for one winner of this gold coin.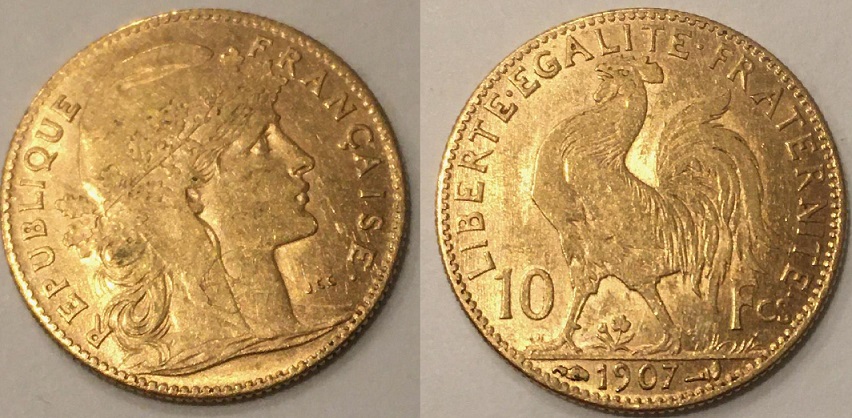 More Information 2021 Hunt October 2
DIRECTIONS
Houghton's Pond-Milton MA 02186 -840 Hillside St Milton, off Route 128-Exit 3
Hunters Registered online or by mail by By September 24
BOTH Morning 10 AM  and Afternoon Hunt 12:20 PM
$100 Per Hunter
At the Gate Hunt Day
Saturday October 2, 2021  rain or shine
REGISTRATION     9:00 -9:50 AM
First Hunt      10:00- 10:45 AM
1st Hunt Awards                     10:45-11:00 AM
1st SILVER Raffle                       11:15 AM
Break for LUNCH                       11:20-12:15 PM
2nd Hunt Check In by 12:00 PM
Second Hunt 12:20 – 1:00 PM
Second Hunt Awards 1:00-1:15 PM
2nd SILVER Raffle 1:30
SPECIAL EXTRA HUNT 2 PM for those who find a special token during the afternoon hunt.  You may hunt in the 2:00PM hunt if you find a token, or another hunter gives you one they found.
Prizes will include:
planted clad coins both hunts


donated and purchased supplies and company swag

250 Silver coins (in both) the AM and PM hunts (increased from last year and increased further if full 100 hunters)  

cash prizes find the skull!


metal detectors and hunting gear

quality digging tools
Special Token Hunt (afternoon hunt) with a special  prize.
Last hunt prize value was over $4800
Need more info?  Call   (781) 424-7472 or write  to   
PLEASE prepay if possible …  more of your hunt fee comes back to you as prizes and finds.     The more entrants – the better the prizes… we can only base this on the number of  prepaid entries.  
HUNT Limited to 100 Full Day Hunters
  IMPORTANT  NOTICE  TO ALL ATTENDEES
Massachusetts may be under COVID policies that call for a mask for all hunters, vaccinated or not.  Please come prepared to wear one if required.
DCR rules PROHIBIT detecting other than in the sandy beach areas … we're very lucky to be able to hold our hunt here.
DO NOT DETECT ANYWHERE but in the DESIGNATED areas.    
BYOL: Bring Your Own Lunch !  (No alcohol on DCR parklands)             
Some snacks [packaged] and drinks will be served by the club.  We will not be able to serve any item that is shared as we have in the past. Snack bar nearby.

Thank you for your support.  We wish to be able to come here again for future hunts and I'm sure you do too!
In the event DCR and/or MA State cancels our gathering we will refund your fee in the manner that you submitted payment.
Some equipment reminders:   
~No pinpointers or large oversize coils. Be prepared to hunt on "all metal", use your simplest detector, signals will be easier to hear and are close to the surface.
~No sand scoops * or belt-worn sieve baskets allowed; only digging trowel or knife  
~All entrants are required to use HEADPHONES .
*sand scoop with handle allowed if you are disabled